Merry Christmas, Happy Hanukkah, and a Happy New Year...
And everything you need to know about the holiday season at Each Peach!
It's that time of year again and we are definitely starting to get in the spirit! We have so many new products, home-made goodies, and gift ideas to help make your holiday season tasty, cozy, and filled with love.
Can Each Peach help me throw an awesome holiday get together for friends and family? Oh yes we can! We have added several party platters to our repertoire this year and they can be ordered in the store or online. They are as beautiful as they are tasty and we've added some special holiday options like cheese balls, panforte and spiced pecans!
I need a basket of goodies to send to friends, relatives, or clients, can Each Peach help? We have all kinds of gift baskets. You can order them in the store, online or give us a call. We have themed baskets or you can make a custom basket of your choosing. Our market associates are also great at helping you craft a basket of whatever goods you like for the amount you want to spend. We offer delivery in the DMV area and can now ship boxes of goodies around the country for a flat rate.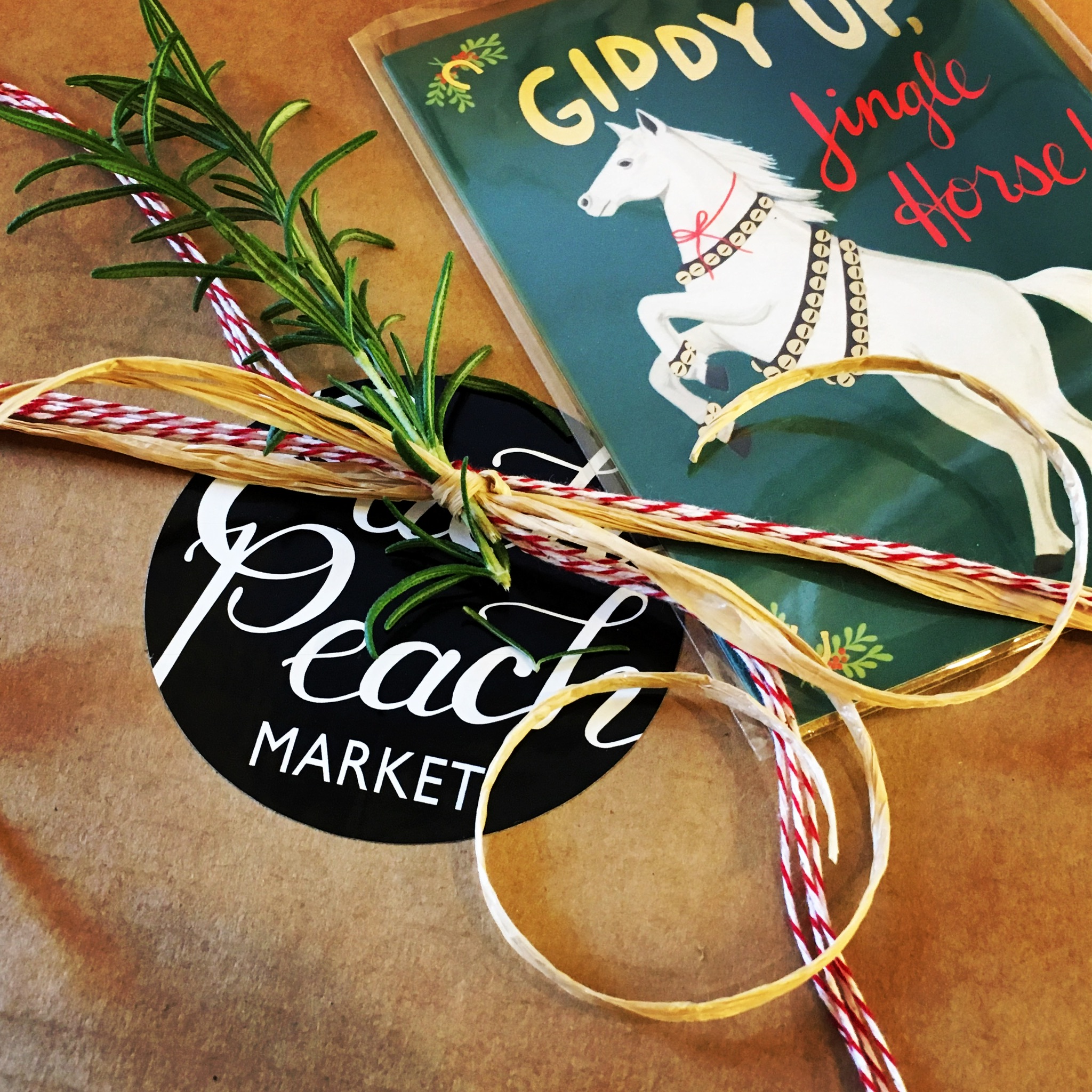 I have some foodie friends and I have no idea what to get them. Well, here is some inspiration! We put together a gift guide that features all kinds of perfect edible and non-edible gifts. We have some old favorites like Big Picture Farms Goat Milk Caramel Santa Boxes and some newbies like super cute tea towels from Gingiber and Hanukkah Gelt for Grownups from Veruca chocolate (in addition to Gelt for the kiddos). Our kitchen crew has outdone themselves this year with some house-made specialties like candied orange peel, spiced pecans, herb and pecan cheese balls, panforte, and pistachio torrone! We've got some lovely bottles of wine that are 10% off for a 4 bottle gift pack of any wines you choose, some fancy champagne, and Each Peach wine keys to match. And, of course, there is always Each Peach merchandise and gift certificates. Oh.... we also have the cutest holiday gift cards we've ever seen!
Can I order special cuts of meat for my holiday meal? Why, yes of course! You can pre-order a selection of holiday favorites in the store or online. Our staff is ready to help you decide what how much to order and give you tips on how to prepare it. We are also taking pre-orders for spreads and dips to make your holiday a little more jolly!
Happy Holidays Everyone!!